Tokyo School bronze figure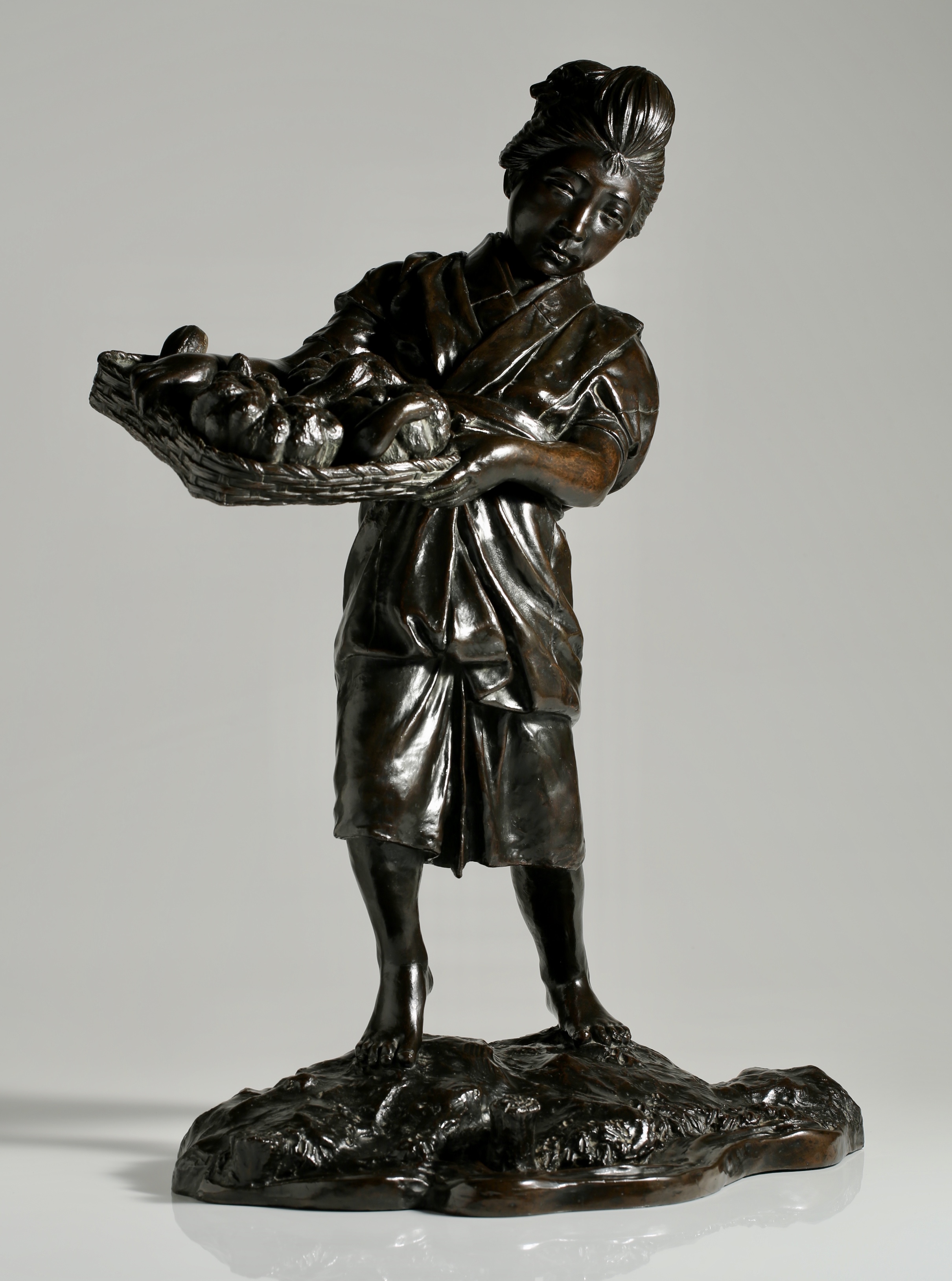 Tokyo School bronze figure
5681 A very high quality Japanese Meiji period Tokyo School bronze figure, depicting a young woman carrying a basket of vegetables. The young woman in traditional dress, but barefoot, her hair tied up beautifully with a comb and decorated with a hibiscus or similar flower. She is depicted stepping forward carefully with her right leg bent at the knee as she approaches the edge of a stream or river, her downward gaze leading her, perhaps to cross, perhaps to load her basket of vegetables in to a waiting boat. The rectangle woven basket (or tray) that she carries containing three pumpkin and six zucchini. Some of the vegetables cast separately (ie loose in the basket).
This beautiful piece of Meiji period sculpture depicts the nobility of everyday humble people in everyday humble pursuits… like collecting vegetables from the field or garden - a theme often explored in Tokyo School sculpture from the period. Also typical of this school is the exceptional technical ability of the artist and the superb level of finishing to the bronze. For example, note the different treatments to the surface of the bronze after casting to create subtle differences between for example the water and the surrounding land or the young woman's skin and her clothing. An outstanding example of Meiji period bronze sculpture.
Japan, Meiji period, circa 1890
Signed to the base with seal mark.
53.5cm high
SOLD
sold out